Ambassador Luis Guinot, Jr., 1935 – 2022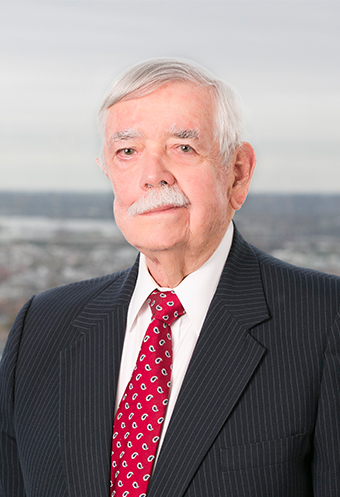 Ambassador Luis Guinot, Jr.
On March 19, 2022, our dear friend and colleague Luis Guinot, Jr., passed away at his home in Canton, Georgia, at the age of 86. Born on April 8, 1935 in San Juan, Puerto Rico, he served as the United States Ambassador to Costa Rica and enjoyed an illustrious career in law, business, and international trade spanning nearly five decades.

Amb. Guinot earned his bachelor's degree from New York University in 1957 and served as an officer in the U.S. Navy from 1959 to 1967. After graduating from the Columbus School of Law at Catholic University in 1968, he served as Administrator of the Office of the Commonwealth of Puerto Rico in Washington, D.C. (1969-1972), and as Assistant General Counsel for the U.S. Department of Agriculture (1972-1974).
As an attorney in private practice, Amb. Guinot advised numerous businesses, political organizations, and governments, including that of Puerto Rico, often in connection with international trade and investment. In 1991, President George H.W. Bush nominated him to become the U.S. Ambassador to Costa Rica. Confirmed by the U.S. Senate that summer, he served as Ambassador from August 1991 to March 1993. In recognition of his services, he received the Grand Order of Juan Mora from the government of Costa Rica.
In the years to follow his post, Amb. Guinot would author numerous articles and speak frequently on matters pertaining to international trade. He also served on the board of directors of Tampa Electric Co. and its parent company, TECO Energy. In 2003, Amb. Guinot was selected by the Hispanic Association on Corporate Responsibility as one of eight Fortune Board Honorees, a distinction granted to outstanding Hispanic leaders serving on the boards of large corporations.
In 1994, Amb. Guinot became a partner at Shapiro Sher Guinot & Sandler, where for several years he led our international trade and commerce practice, advising foreign governments seeking to attract manufacturing and investments, and representing businesses in connection with international trade strategies.
We extend our heartfelt condolences to all of his family, including his wife Marta, his five children, eight grandchildren, and four great grandchildren. A funeral mass will be held at 4 p.m. on Wednesday, March 23, 2022 at the Saint Peter Chanel Catholic Church in Roswell, Georgia. He will be interred at a later date at Arlington National Cemetery.